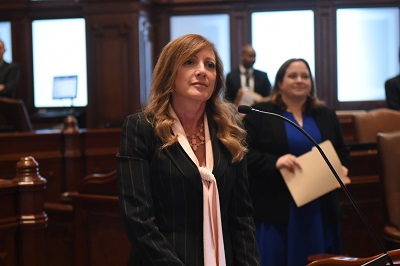 SPRINGFIELD – A bipartisan measure to help first-time business owners in Illinois was approved by the Illinois Senate this week. The entrepreneur learner's permit program was introduced by State Sen. Linda Holmes, a Democrat from Aurora.
"There has been a lot of talk about making Illinois more business-friendly, but not enough action" Holmes said. "This legislation encourages first-time small business owners to set up in Illinois by giving them incentives. It is important that we as lawmakers do whatever we can to strengthen Illinois' economy in real and tangible ways."
The entrepreneur learner's permit would encourage small business growth by reimbursing first-time business owners for certain costs paid to the state for licensing and permits. The Illinois legislation is a pilot version of a similar program established by the Connecticut State Legislature in July of 2016.
The measure, Senate Bill 1462, has been approved by the Illinois Senate and now moves to the House of Representatives.