Published: Tuesday, May 24, 2016 10:46 AM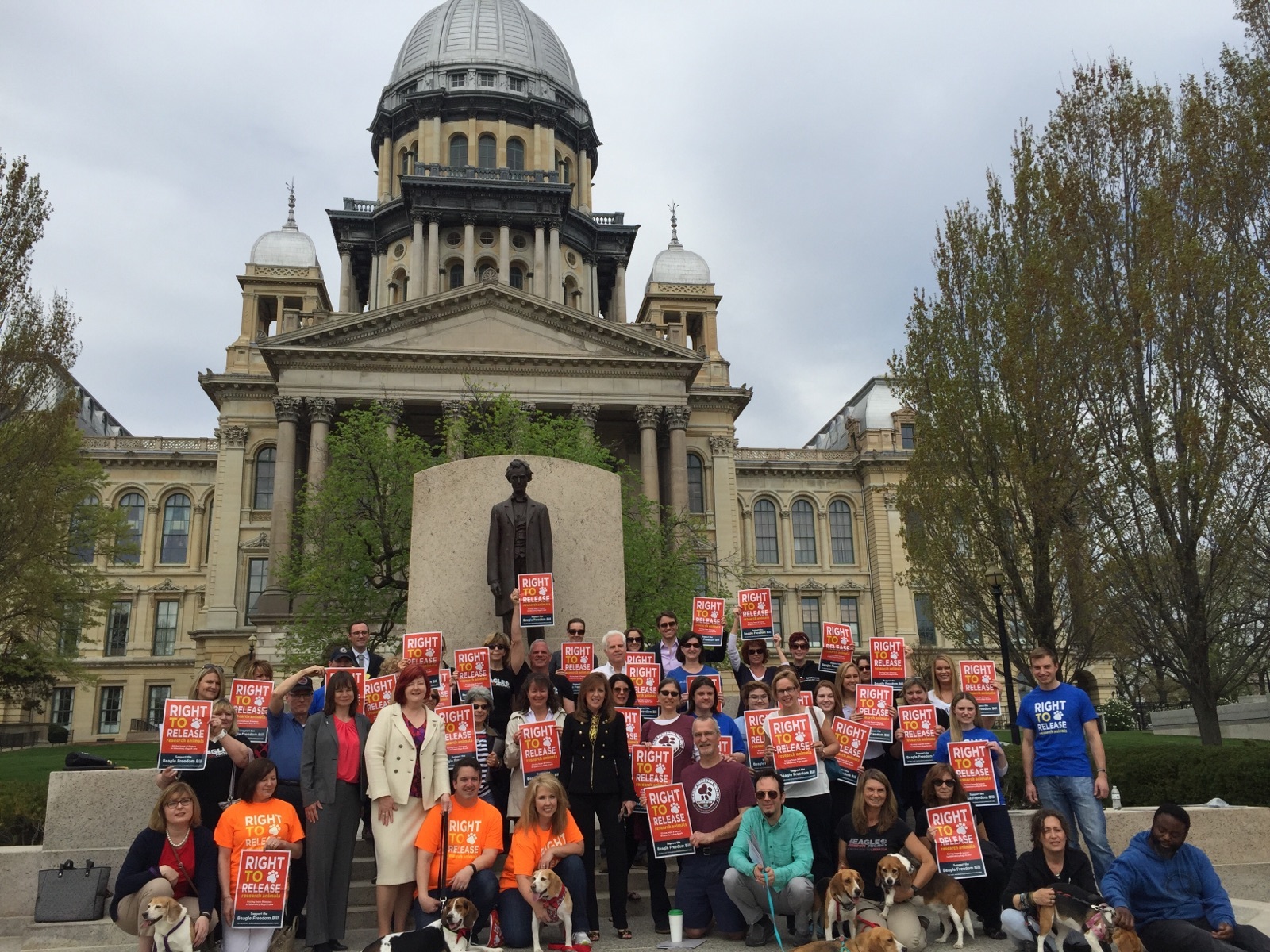 Chicago Tribune - May 23, 2016 | Original article
By Celeste Bott
What initially seemed like a feel-good animal rescue bill has sparked a fight between the University of Illinois and a lawmaker who says the state's largest public university is deliberately withholding information about its animal research programs.
Under a measure nicknamed "the beagle bill," Sen. Linda Holmes started out wanting to require universities to offer healthy cats and dogs to rescue organizations when they are no longer needed for testing. The Democrat from Aurora, who describes herself as a longtime animal lover and former Humane Society volunteer, argues that since research dogs and cats cost thousands of dollars, taxpayers should be given the chance to adopt the animals.
Beagles are the breed of dogs most commonly used for experiments, and the adoption effort is being pushed by the Beagle Freedom Project, a group that has successfully lobbied for similar legislation in Minnesota, Connecticut, Nevada and California. The idea is to prevent research animals from automatically being euthanized.
But the legislation has stalled after heated debate at a hearing where universities led by the U. of I. said they already have adoption polices in place. As such, several lawmakers questioned weather Holmes' bill was a solution in search of a problem.
Category: Latest