Published: Thursday, May 09, 2013 02:41 PM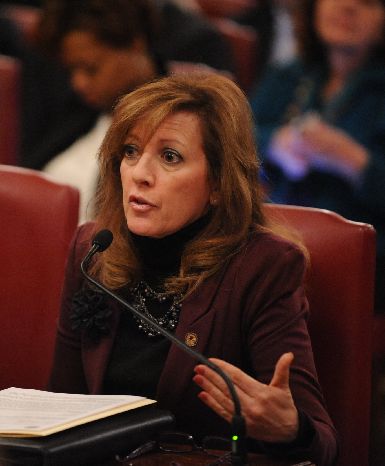 SPRINGFIELD – State Senator Linda Holmes (D-Aurora) released the following statement after the Senate approved her pension reform proposal.
"If nothing changes we will continue to see teacher layoffs and deep cuts in state services. Over the past year, President Cullerton and I have worked closely with unions to draft a bill that addresses this issue in a meaningful way. Harsh cuts to vital state services such as education, health care, human services and public safety will result if we don't address our pension issue," Holmes said.
"This plan addresses our pension funding crisis in a way that is fair to our public employees, like teachers and police officers. It generates approximately $46 billion in savings for Illinois and creates a pension funding guarantee to prevent funding shortages from happening in the future."
For an in-depth look at Senate Bill 2404, please click here.
Click below to hear Senator Holmes discussing Senate Bill 2404 on the Senate floor:
Category: Latest