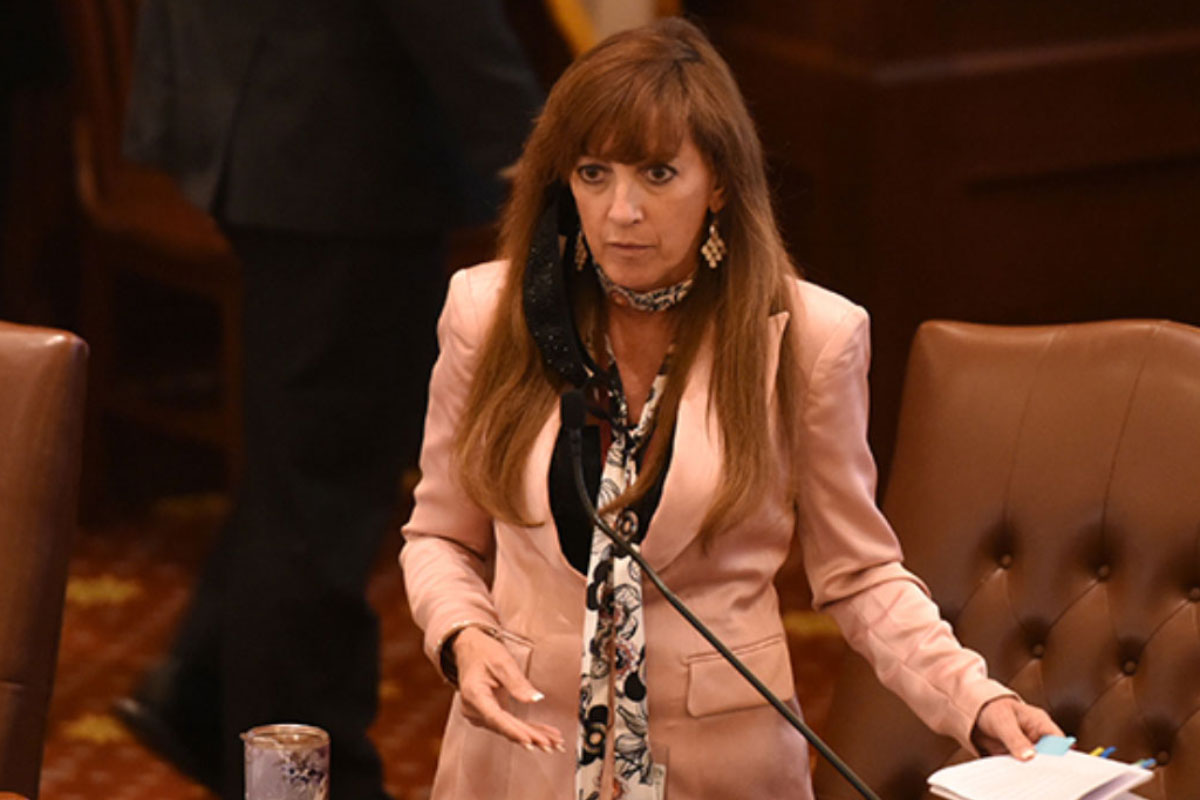 Aurora, Ill. – Senator Linda Holmes is encouraging those who skipped mammograms in recent years get back to their health care provider as soon as possible, as the National Cancer Institute says an estimated 9.4 million screening tests did not happen during the pandemic.
"October 21 is National Mammography Day, and it is a particularly urgent time to schedule annual mammograms as we've learned how many screenings did not take place in recent years," Holmes (D-Aurora) said. "Studies show that screening mammography can help reduce the number of deaths from breast cancer among women ages 40 to 74, and especially for those over age 50."
The prognosis for breast cancer is best if the diagnosis occurs in the condition's earliest stages. The Illinois Department of Public Health is urging women who have delayed their screenings to take action now.
In 2019, Holmes saw her latest mammography legislation signed into law to limit insurers from charging for diagnostic mammograms out of pocket after a women has already had a previous issue, instead of just a co-pay, as women having screening mammograms do.
"For those who have already had a past diagnosis or prior abnormality, a doctor will skip the routine screening mammogram and order a diagnostic mammogram instead," said Holmes. "More thorough testing can mean earlier detection and better odds at treating breast cancer."
Public health officials note that health disparities that have previously been detected – that show more Black women die of breast cancer than any other racial or ethnic group – could be exacerbated by the screening gap.
The Illinois Department of Public Health reminds the public that their Illinois Breast and Cervical Cancer Program (IBCCP) offers free breast exams and mammograms to uninsured and underinsured women. The program also supports diagnostic services and assists with referrals for treatment options.
To enroll in IBCCP, women can call the Women's Health Line 888-522-1282 (800-547-0466 TTY). The Women's Health Line will be able to walk women through the eligibility requirements and the screening process.