Published: Tuesday, February 18, 2020 06:42 PM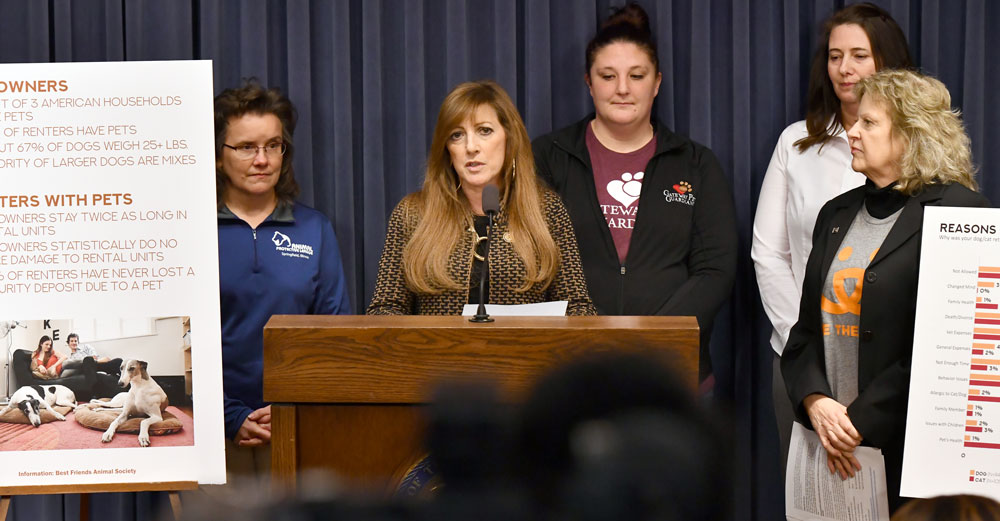 SPRINGFIELD – Pets are part of two out of three households in America, including 72 percent of renters. Restrictions in public housing can prevent a family from keeping a pet based on its size, weight or breed. That results in pets being surrendered to already-burdened animal shelters.
Senate Assistant Majority Leader Linda Holmes is introducing Senate Bill 2973, which would allow any tenant living in housing acquired, constructed or rehabilitated with state funds for low-income housing to keep a pet dog or cat regardless of its size, weight, or breed.
"A leading reason pets end up surrendered to shelters is housing issues that force some pet owners into a position of choosing between keeping their pet or keeping a roof over their head," Holmes said. "Pets are part of our families, regardless of the family's income level."
Category: New Releases