Published: Monday, April 07, 2014 05:28 PM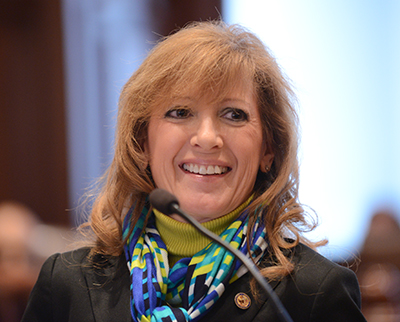 SPRINGFIELD – Bears, wolves and mountain lions could have added protections in Illinois after a measure sponsored by State Senator Linda Holmes (D-Aurora) passed the Senate today.
The legislation would add American black bears, gray wolves and mountain lions to the Illinois Wildlife Code. These animals were native predators, but have been absent for decades in Illinois.
"It is increasingly important that we put protections in place for bears, wolves and mountain lions as they return to their natural habitats in Illinois," Holmes said. "This legislation ensures that indigenous species' populations can grow to sustainable levels. It includes safeguards for farmers who could be affected by their return."
Category: New Releases