Published: Tuesday, December 06, 2022 01:32 PM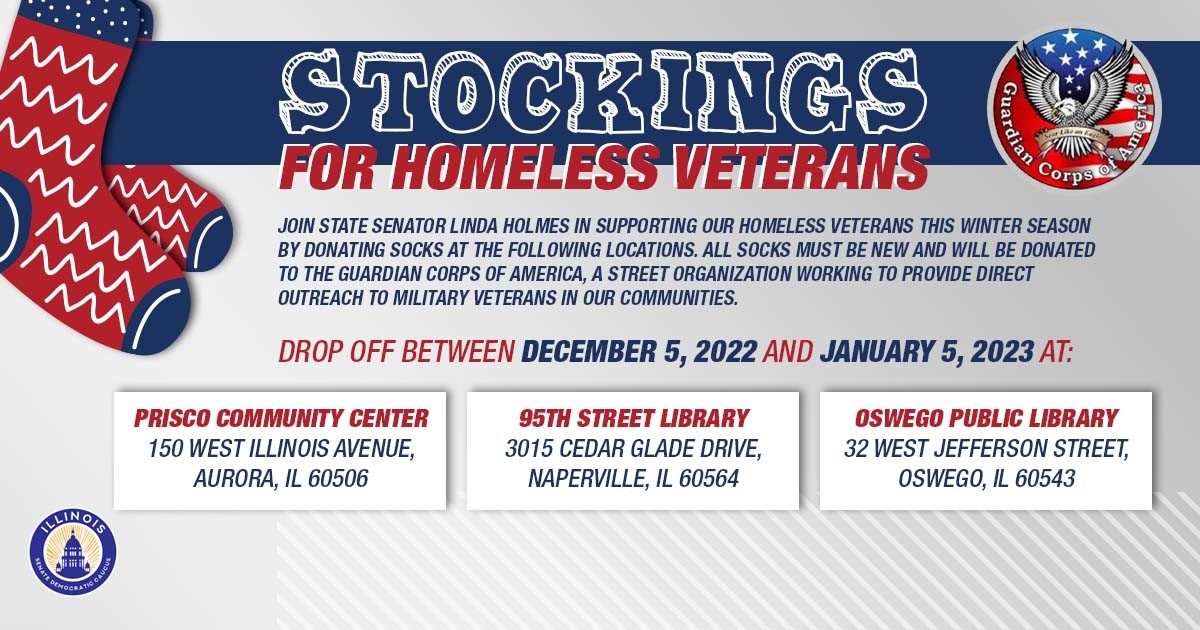 AURORA – To help area veterans who are experiencing homelessness this winter, State Senator Linda Holmes, working with Guardian Corps of America, is holding a sock drive to benefit shelters across the 42nd District.
"Socks are a major sought-out item of clothing by people experiencing homelessness," said Holmes (D-Aurora). "With winter approaching, I'm asking people to consider donating a pair of new socks to help our heroes in need to keep warm."
Worn-out or ragged socks put people at serious risk of foot disease and, during the winter months, in severe danger from the cold. As a result, new socks are greatly needed by those experiencing homelessness — but they are the least donated clothing item at homeless shelters.
Category: New Releases