Published: Tuesday, August 26, 2014 09:46 AM
"This measure protects biodiversity in our state and ensures that bear, wolf and mountain lion populations can grow to sustainable levels." - State Senator Linda Holmes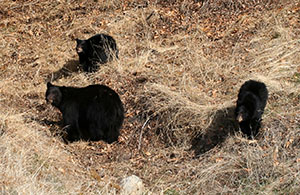 SPRINGFIELD – Bears, wolves and mountain lions now have added protections in Illinois after a measure sponsored by State Senator Linda Holmes (D-Aurora) was signed into law.
Now, American black bears, gray wolves and mountain lions are protected species under the Illinois Wildlife Code. These animals were native predators, but have been absent for decades in Illinois.
"This measure protects biodiversity in our state and ensures that bear, wolf and mountain lion populations can grow to sustainable levels," Holmes said.
Category: New Releases